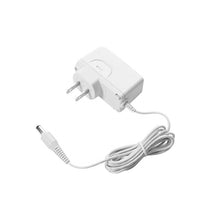 Our Cuffs Are Battery Powered. Would You Like to Add an A/C Adaptor?
Increase the convenience of your battery-operated blood pressure monitor with this 5ft A/C power adaptor.
100% compatible with the A&D Multi-User Blood Pressure Monitor. Replace the need for batteries with this 5ft cable. Input: 120v - 60Hz 14 VA. Output: 6V - 500mA.